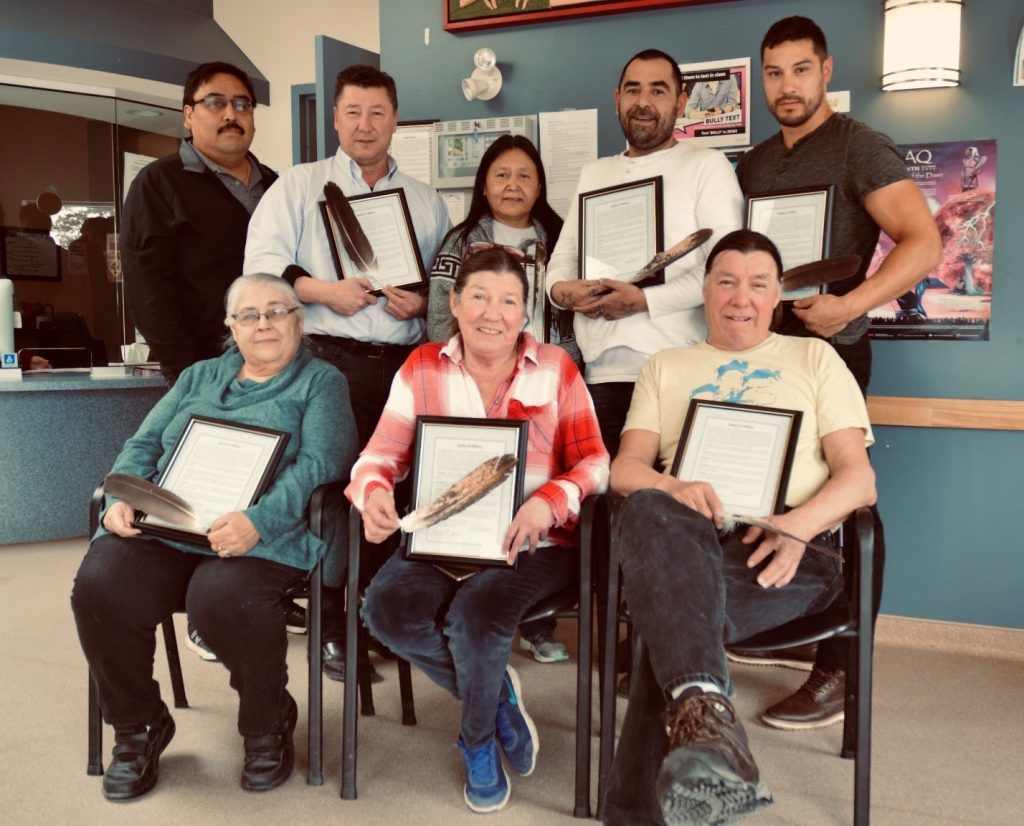 Front row, left to right: Councillors Judy Bernard-Julian; Darlene Prosper; Kerry Prosper; Back row, left to right: Darryl McDonald, Director of Administration; Chief Paul (PJ) Prosper, Councillors Anne Marie Paul, Tma Francis and Jeremey Paul.
Paqtnkek Mi'kmaw Nation means "by the bay" in Nova Scotia. Becoming  a member of FNFA on May 3, 2017,  they brought a vision of creating the Bayside Travel Centre – a space for commercial success for their community.  They had a long-term plan to develop an integrated travel centre on the Trans Canada Highway and were well on their way to opening day.
Then the Covid crisis hit. The effect was felt Canada-wide  and caused First Nation communities to concentrate their efforts on protecting the health of their members. FNFA  worked  with our membership to navigate through the initial financial impact. Our role was unique to each member. With Paqtnkek, it was important to be ready to open Bayside Travel Centre once the closures were lifted as the jobs and revenues are needed to offset the consequences caused by the pandemic.
This month we want to sincerely acknowledge the dedication of Paqtnkek's Chief and Council, Bayside Travel Centre CEO Rose Paul, Membership and their staff as they have managed to bring Bayside through the crisis and opening day is in sight as you can see in the attached video. Best of luck to Paqtnkek Mi'kmaw Nation.